Best pizzas, home made chips burgers and more...
Vinnie's Takeaway has been a family-run business located on 17 Upper Dominick Street in Galway City for the past 19 years. However, in 2022 we decided to extend the industry and moved to 25 Munster Avenue. Now we also added one of the best pizzas made with fresh dough.
Vinnie's is one of the best-known chippers in the area, loved by locals and tourists alike.
We aim to provide you with fantastic food with excellent service served at low prices. We are very Famous for our fresh chips, pizza and fish that people never seems to forget. Each day you are guaranteed the freshest of chips, as our potatoes are peeled and cut on the premises. Our 20+ years stand up.
This place is a must for anyone in Galway City, whether staying or passing through.
No doubt, once you come to Vinnie's, you will be coming back for more. Simply Brilliant!
We also offer delivery services too.
Call or order online now!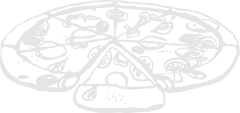 Quality is our #1 ingredient. That's why our Southern Fried Chicken is made from chickens raised without antibiotics and fed an all vegetable-grain diet, with no animal by-products
We offer the best burgers, made from 100oz Irish flesh beef, or fresh chicken fillet.
We've learned from the best Italian chefs, so our dough is homemade, always fresh and has a fantastic taste.
One of the last of the old-fashioned chippers in Galway, despite having a hip location. Very generous portions.
Big statement here but this is actually probably my favourite chipper in the world. Granted I've only ever gone here when I have been absolutely bladdered drunk first, which might have slightly biased the "full five" star count that I ultimately decided upon, but I'm choosing to stand by it. The best garlic cheese chips in the entire world?! They are for me!
Thank you so much to your lovely staff for bringing us fab burgers and chips (mmm, coleslaw chips!) so speedily and happily! #lockdowncraving 🙂 Hot and delicious and *proper*!
In terms of your late night chipper, you can't do too much better. Big portions and fresh cut chips. Banging.
If you're having a meeting, working late at night and need an extra push. Let us know and we will be there